[vc_row css_animation="" row_type="row" use_row_as_full_screen_section="no" type="grid" angled_section="no" text_align="left" background_image_as_pattern="without_pattern" z_index=""][vc_column width="1/6″][/vc_column][vc_column width="2/3″][vc_single_image image="3236″ img_size="full" alignment="center" onclick="custom_link" img_link_target="_blank" qode_css_animation="" link="http://billmartinezlive.com/john-poss-may-23-2018/"][vc_empty_space height="20px"][vc_btn title="Listen to the Interview – 10 min." align="center" link="url:http%3A%2F%2Fbillmartinezlive.com%2Fjohn-poss-may-23-2018%2F||target:%20_blank|"][vc_empty_space height="20px"][vc_column_text]
How to Unleash the Medical Magic of the Cannabis Plant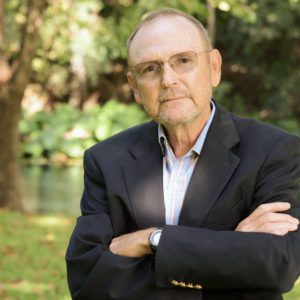 John Poss – Chairman and CEO of GB Sciences, Inc.
Federal Support of CBD Research Could Be Catalyst for the Medical Marijuana Industry 
The legal cannabis industry continues to be one of the fastest growing areas of North America's economy. The legalization of medical cannabis in Canada and many American states has fostered a thriving medical cannabis industry over the past decade, consisting of everything from pharmaceutical companies to retail specialists. With recreational use now legal in several states, the industry is set to blossom further.
On April 13th President Donald Trump announced unprecedented support of legalizing marijuana. This is a very big step for companies that are researching CBDs (cannabidiols) found in marijuana and other products for consumers, and patients. CBD is a natural substance obtained from hemp plants that can promote wellness without any psychoactive or intoxicating effects. Chuck Schumer and the Democrats also recently introduced legislation to decriminalize marijuana on the federal level. This is extremely important in helping company's research marijuana and, more importantly, cannabinoids. These moves by democrats, and the President, could be a massive catalyst for companies involved in the industry.
Did you know?
The legal cannabis market was worth $6.6 billion in 2016 and is forecast to grow to $24.1 billion by 2025 with compound annual growth rate of 16 percent.
By segment, the medical cannabis market was worth $4.7 billion in 2016 and is expected to grow to $13.3 billion by 2025.
Sales of recreational cannabis during the same time period are expected to grow at a 21 percent CAGR, from $1.9 billion to $10.9 billion
On Wed May 23rd, GB Sciences CEO and former cancer patient John Poss is available to you and your listeners to explain how to unleash the medical magic of the Cannabis plant, give insight on where the legalized marijuana market is heading and provide solutions to managing the discord between Federal and State policy.
MORE ABOUT JOHN POSS:
Mr. Poss has over 30 years of experience working as a consultant to companies facing major transitions and transformations. He began his career in the Washington, D.C. office of Arthur Andersen & Co. and has served as Chief Executive Officer, Chief Operating Officer, Chief Financial Officer and Chief Technology Officer of both public and private companies in such diverse industries as homebuilding, mining, telecommunications, manufacturing, logistics, construction lending and mortgage banking.
[/vc_column_text][vc_empty_space height="20px"][vc_column_text]About GB Sciences, Inc.
GB Sciences, Inc. (OTCQB: GBLX) is a diverse cannabis company, focused on standardized cultivation and production methods; as well as biopharmaceutical research and development. The Company's goal is creating safe, standardized, pharmaceutical-grade, cannabinoid therapies that target a variety of medical conditions. To learn more about GB Sciences, Inc., go to: https://www.gbsciences.com.
About University of Seville
The University of Seville (USE—Universidad de Sevilla) is an institution with more than five centuries of history, with an accredited academic tradition, and with recognition as an International Campus of Excellence. All of our qualifications are adapted to the European Higher Education Area and cover all areas of knowledge that provide a public higher education service through study, teaching and research, as well as the generation, development and dissemination of knowledge at the service of Society and Citizenship. USE has made an important effort to improve its research facilities and scientific equipment, which has made it possible to be a Center for Research Excellence that answers public calls for research, engages in collaborations with companies, and creates an important patent portfolio. Our Campus model is integrated in to the city of Sevilla, unfolding in several urban areas and contributing to the vibrancy of the city. www.us.es
Forward-Looking Statements
This press release may contain statements relating to future results or events, which are forward-looking statements.  Words such as "expects", "intends", "plans", "may", "could", "should", "anticipates", "likely", "believes" and words of similar import may identify forward-looking statements. These statements are not historical facts, but instead represent only the Company's belief regarding future events, many of which, by their nature, are inherently uncertain and outside of the Company's control.  It is possible that the Company's actual results and financial condition may differ, possibly materially, from the anticipated results and financial condition indicated in these forward-looking statements.  Further, information concerning the Company and its business, including factors that potentially could materially affect the Company's business and financial and other results, are contained in the Company's filings with the Securities and Exchange Commission, available at www.sec.gov.  All forward-looking statements included in this press release are made only as of the date of this press release, and we do not undertake any obligation to publicly update or correct any forward-looking statements to reflect events or circumstances that subsequently occur or of which we hereafter become aware.
Note:  Although the Company's research and development activities are not illegal, the production and sale of cannabis products violate federal laws as they presently exist.
Contact Information
Corporate:
GB Sciences, Inc., 3550 West Teco Ave., Las Vegas, NV 89118
866-721-0297, or
Tom Arcuragi, EVP, tom@gbsciences.com[/vc_column_text][vc_empty_space height="20px"][/vc_column][vc_column width="1/6″][/vc_column][/vc_row]